There is no doubt that Rio de Janeiro is one of the most sought after tourist destinations in Brazil. Filled with beautiful beaches, warm people and diverse cultural routes, the wonderful city has much to offer tourists from all over the world.
When it comes to Carnival, that's even more evident. We add to the already splendid postcard of Rio de Janeiro the revelry and excitement that only Carnival has. Anyone who wants to make a wonderful trip to enjoy the carioca summer needs to plan ahead, as the Carnival in Rio de Janeiro is very busy and quickly fills hotels and AirBnBs.
Are you planning your trip to Rio and don't want to miss any attractions? Check out our special list of 4 unmissable things for those who will spend the Carnival in Rio de Janeiro!
Sapucaí Parades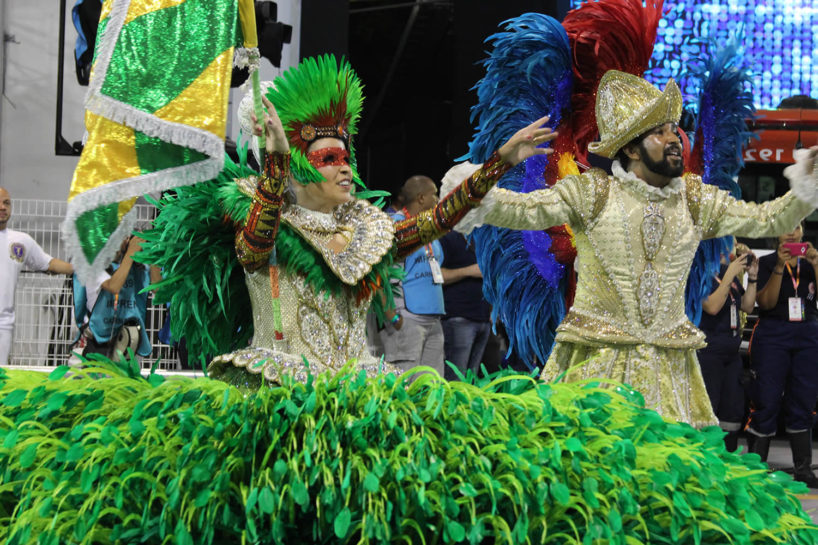 Unmissable, right? The parade of samba schools in Rio de Janeiro, which takes place annually at Marquês do Sapucaí, is the most famous carnival event in Brazil. And Carnival in Rio needs to go through Sapucaí.
Take some time to visit Passarela do Samba, located in the Santo Cristo neighborhood. With options for everyone, you can enjoy the samba schools among the people or even in higher cabins with greater convenience.
Tickets are sold in advance through the event's official website or through partner agencies, as well as various transfer options from different areas of the city.
Street Carnival blocks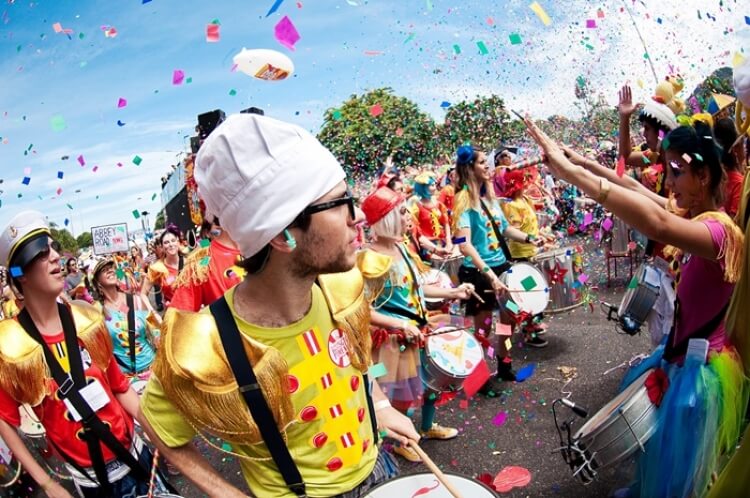 Traditional in Rio de Janeiro, virtually every neighborhood has its favorite street Carnival block. It is made by hundreds of people commemorating the event, or "foliões" in Portuguese. It is estimated that there are officially over 300 of them scattered throughout the city. Each year, of course, that number increases.
This is another great choice for those seeking excitement, fun and a lot of walking to the rhythm of summer hits. Even larger blocks often close the streets for better traffic.
Beginning in January and going through the end of Carnival, it's easy to find space on your calendar to enjoy one or plenty. The choice of Carnival block is up to you. However, there are some blocks regarded as most famous, that local people love to point out to tourists.
The Carmelitas, for example, is Santa Teresa's classic Carnival block, drawing thousands of people every year to the historical city square. There is also the Cordo do Boi Tolo, which bets on classic marches that pack Praça XV, in the heart of Rio de Janeiro.
There is even an option for those who like to mix styles, like Sergeant Pimenta. The block leaves Aterro do Flamengo neighbourhood and combines Beatles classics to the samba rhythm.
Copacabana Ball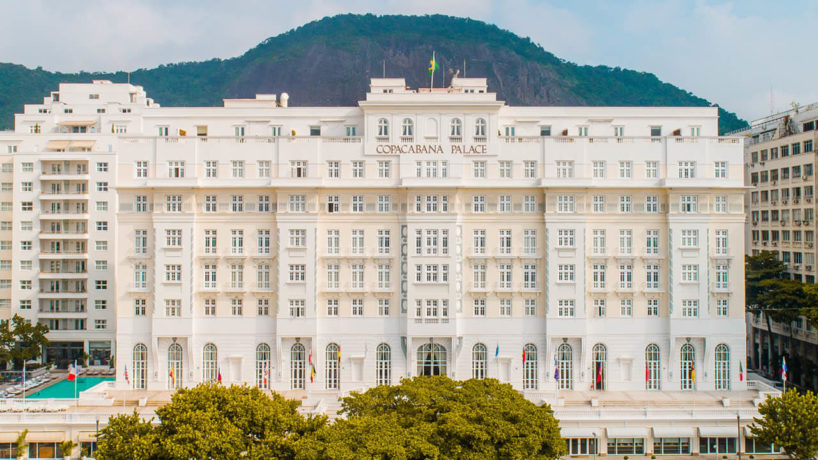 Who says Carnival can't be elegant? There's a lot of glamor at Carnival too! Proof of this is the already traditional Copa Ball, which takes place once a year at the iconic Copacabana Palace Hotel.
This is basically our version of the luxurious Met Gala, an exquisite event that bets on sophistication to attract celebrities and tourists from all over the globe. The investment is high, but regulars say the experience is unique.
If you are not one of the celebrities on the VIP list, you will need to invest from 2 to 6 thousand reais. Every year has a theme (in 2019 it was "Italy") and, according to Andréia Natal, general director of Copacabana Palace, the rule is to attend "very well groomed".
From the historical architecture of the Palace to the chance of peeking at extravagant looks from national and international celebrities, the event is a glamorous option for Carnival in Rio de Janeiro.
Carnival Experience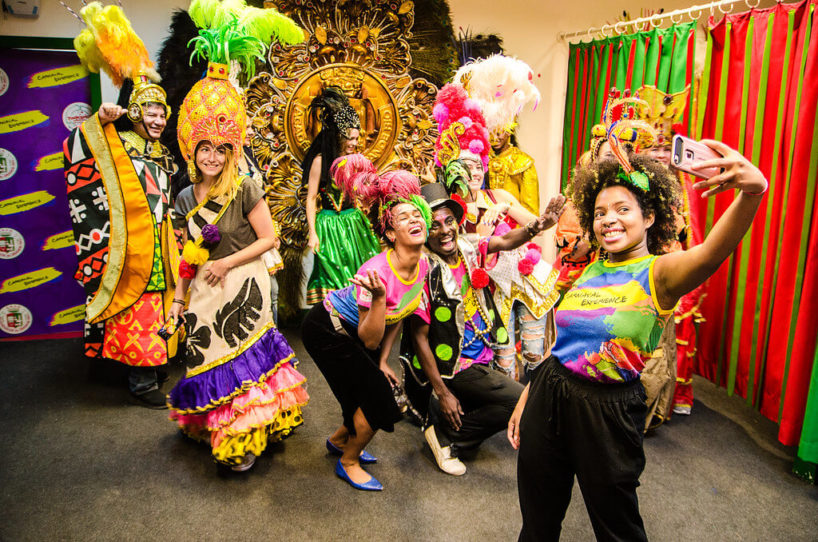 Carnival in Rio has become such a strong icon of the country's culture that it has even won its own dedicated tour. The Carnival Experience is already on the list of the best rides and attractions in the city.
The whole experience is provided by the Grande Rio samba school, with narrations by guides from the Pimpolhos da Grande Rio samba junior school. It is ideal for those who want to make a historical and cultural journey through the backstage of the Rio Carnival.
You can see historical points that depict the birth of samba in Brazil to the most modern parades. It is the chance to add some knowledge to all the revelry!
In short
Carnival in Rio de Janeiro is a unique opportunity! No wonder people from all over the world travel to the wonderful city chasing its unique beauties, but also a little of the excitement that only the carioca capital provides.
There is a choice for all tastes and "carnivals" for every pocket too, from the luxurious Copa Ball to the no-frills street Carnival blocks. Found yourself interested in some of these activities? Make your schedule now and waste no time! Soon, Carnival will be here again.